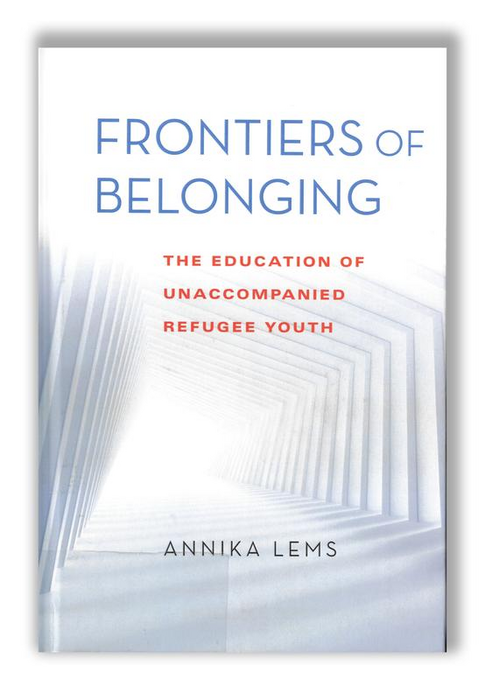 When thousands of refugees began arriving in Europe in 2015, they were received with an outpouring of solidarity and assistance. Particular concern was directed towards the needs of children and teenagers traveling alone. Programmes were developed for them based on the vision of education as a path to rapid integration into the host society. Anthropologist Annika Lems conducted research among 16 of these young refugees. In her book Frontiers of Belonging: The Education of Unaccompanied Refugee Youth, published in July 2022, she analyses how this vision of belonging failed to materialize in many cases and what bureaucratic hurdles stood in the way of diversity and participation.
Social advancement through education – a false promise
As the situation in 2015 made clear, the social integration of refugees is a political task that European societies will have to grapple with for many years to come. The debates have been highly emotional and contentious. A plethora of studies have emerged as a result, looking at the social, legal and humanitarian aspects of the increasing numbers of refugees worldwide. "In spite of all these projects, however, there has been very little in-depth study of the lives of unaccompanied youth in Europe", says Annika Lems, Research Group Head at the Max Planck Institute for Social Anthropology. In her recently published book Frontiers of Belonging: The Education of Unaccompanied Refugee Youth, she therefore presents the stories of 16 young people from Eritrea, Guinea, and Ethiopia and their experiences with the Swiss education system. "The state has a particular duty of care towards school-aged children, who have a right to the state's educational offerings", Lems explains. Based on a three-year anthropological research project carried out while working at the University of Bern, Lems analyses how the enthusiasm for integration in 2015 gradually transformed into ever-more-restrictive practices. Consequently, even those who successfully made their way through the educational system now often find themselves barred from the social opportunities promised to them.
Inclusive exclusion – invisible barriers
"My case study was carried out in Switzerland, but similar tendencies can be observed throughout Europe: the educational system is increasingly becoming an instrument of exclusion that serves to decide at an early age who belongs and who is left in the cold", Lems says. It is precisely children's special need for protection and the rights that go with this that have, over time, led to growing mistrust – for any supposed young person could in fact (so goes the populist discourse) be an adult "fake" or "economic" migrant who hopes to cheat their way into receiving European social welfare payments. "Those who nevertheless manage to be accepted into a regular school must then constantly demonstrate that they have actually earned this privilege and will not become a problem case who is a burden on the taxpayers' pocketbooks", Lems explains. "This constant scrutiny creates all-but-invisible barriers and results in young people never really properly belonging. Although they are within the system, they remain excluded." As a result of this practice, many young people give up or rebel, which in turn leads to new forms of exclusion.
Inclusion through education – missed opportunities
Notwithstanding her criticisms of the policies and practices regarding these young people, Lems still finds reasons for hope in her book Frontiers of Belonging. Today, all of the 16 youth whose everyday school experiences she observed over the course of several months have completed vocational training and become integrated as members of Swiss society. "But the path was bumpy and much more difficult than it needed to be", Lems comments. Opportunities were missed in the efforts to enable integration. Lems explains: "One young man from Eritrea already had an excellent educational foundation when he came to Switzerland. He was very ambitious and dreamed of attending a college-preparatory school and studying medicine. But this desire didn't fit into the schema of his counsellors and teachers – everyone simply assumed he couldn't manage to go to university, even though he had an ideal basis for being able to do so." Instead, he was encouraged to pursue an apprenticeship as a plastics technician. Following completion of the apprenticeship, he now works in a company that manufactures medical products. "In other words, one can't really say that inclusion through education was a failure, but the current practice means that many opportunities are missed to train these young people to become part of the next generation of highly skilled professionals. And this is something that European societies can't really afford to do without."
---
Disclaimer: AAAS and EurekAlert! are not responsible for the accuracy of news releases posted to EurekAlert! by contributing institutions or for the use of any information through the EurekAlert system.